Professionell Ägarstyrning
Community
Commitment
Endurance
Harald Klomp, founder of Imint
"PÄAB's efforts have been crucial in order for Imint to be the company it is today"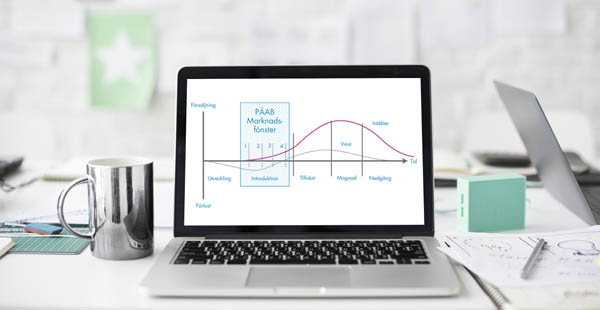 PÄAB consists of a group of experienced business professionals who actively contribute to strengthening the ideas and business plans of entrepreneurs, as well as the revenue and value of our portfolio companies.
Our business idea is to help start-up companies develop a commercial research result into a successful company.
We choose to invest in companies with industry-developed patented innovations that have international potential.
Our role in the portfolio companies is primarily to contribute capital, contacts, advice and active work efforts.
We are owned by our partners who have many years of extensive experience of Swedish and international business.
What does PÄAB mean to me?
"For more than fifteen years, I have been a lecturer on business strategy at Uppsala University's Science Park. There is also the Uppsala Innovation Center (UIC) – which is one of the top 4 most successful incubators in the world. They conduct a two-year development program for researchers with viable business and product ideas that they want to commercialize and corporatize.

I therefore started PÄAB (an acronym for "Professional Ownership Management" in English), which now consists of more than 60 truly successful entrepreneurs who invest in and actively support promising start-up companies with capital, expertise and networking.

It's the most exciting, meaningful and profitable thing I've ever done! "